Hi Guys
Just wanted to post a progress report on my Shad build
Im using a clam shell style strongback, as listed in the Kudzu book.
All frames have been cut, and strongback mounts attached.
Today I cut my first scarf joints with a basic jig on my table saw.
The Paulownia wood is very light, and cuts easily, though the knots in it drive me insane.
Ive actually had to buy Western Red Cedar for the Gunwales, as I would be short on Paulownia due to the amount of knots present.
Very annoying, but seeing as the wood is provided to order, I cant just go along to a lumber yard and sort through shelf stock.
Next time I will state that I wont accept c graded wood (Im guessing here on grade, but thats my opinion on what I was supplied)
When I picked it up, the 10 lengths were strapped together, with the best boards on the outside grrrrrr.
A bit like buying a punnet of strawberries, only to find inedible ones in the bottom.
One other thing that has me a bit miffed, the strongback frames for either end of the kayak will have the bow and stern plywood forms sitting in them, which is all fine, except on the paper plans I cut out, the slots are larger to suit the actual keel sized wood which is larger by 3mm.
So now I will have to fill those gaps somehow, so that it doesnt just wobble around by itself.
Annoying yes, but Im not posting this to tell Jeff off, rather to bring it to his attention for future reference.
Im hoping by the end of the week to have the frames fitted to the keel and gunwales at the least.
Im moving a bit slow at the moment, as I nearly broke my ankle this week, and am hobbling around like an idiot now lol
So far its been quite the challenge (though enjoyable) for me, being my first build, and also my first time really working with wood.
For the most part, the plans and the instructions, coupled with the first book, has been very good.
The only other thing I really was not sure on, and could not find anywhere, that wasnt covered in the manual, is the orientation of the scarf joints.
What I mean is, as an example, looking at the side of the keel stringer, is the scarf meant to be cut across the side or the top of the stringer.
Looking from the side I am looking at the scarf joint. If I did it the other way, I would only see the join if looking from the top.
Im not sure if it matters or not, and hope Im going the right way
Some pics of my scarf jig, my garage/man cave, and the strongback.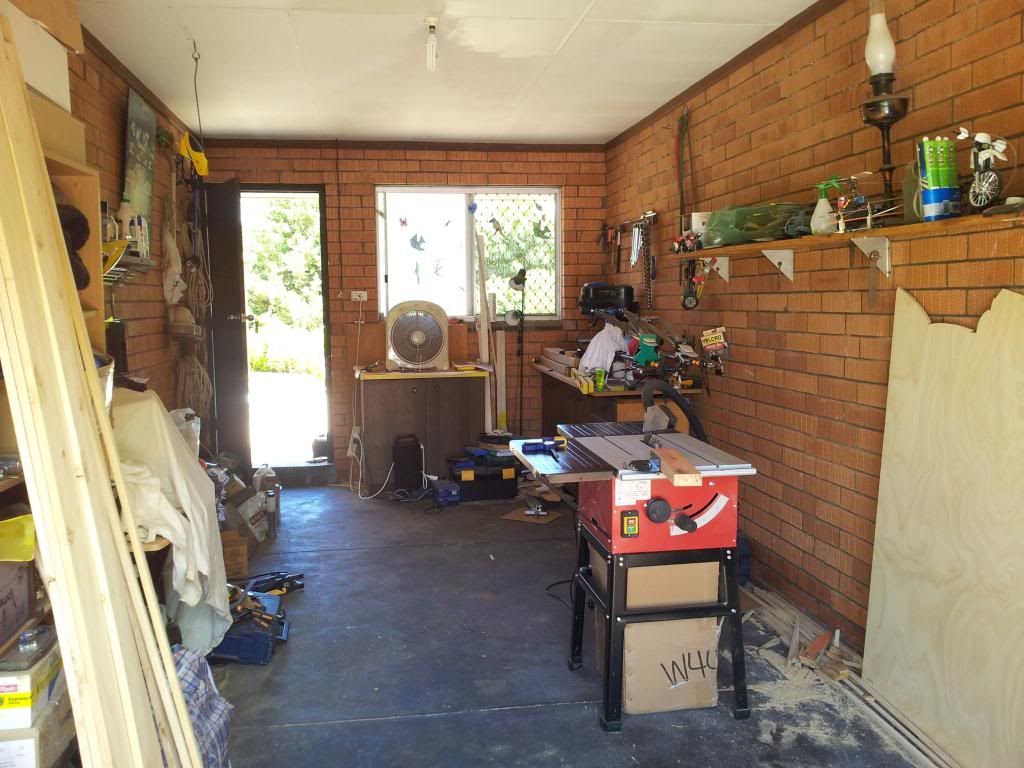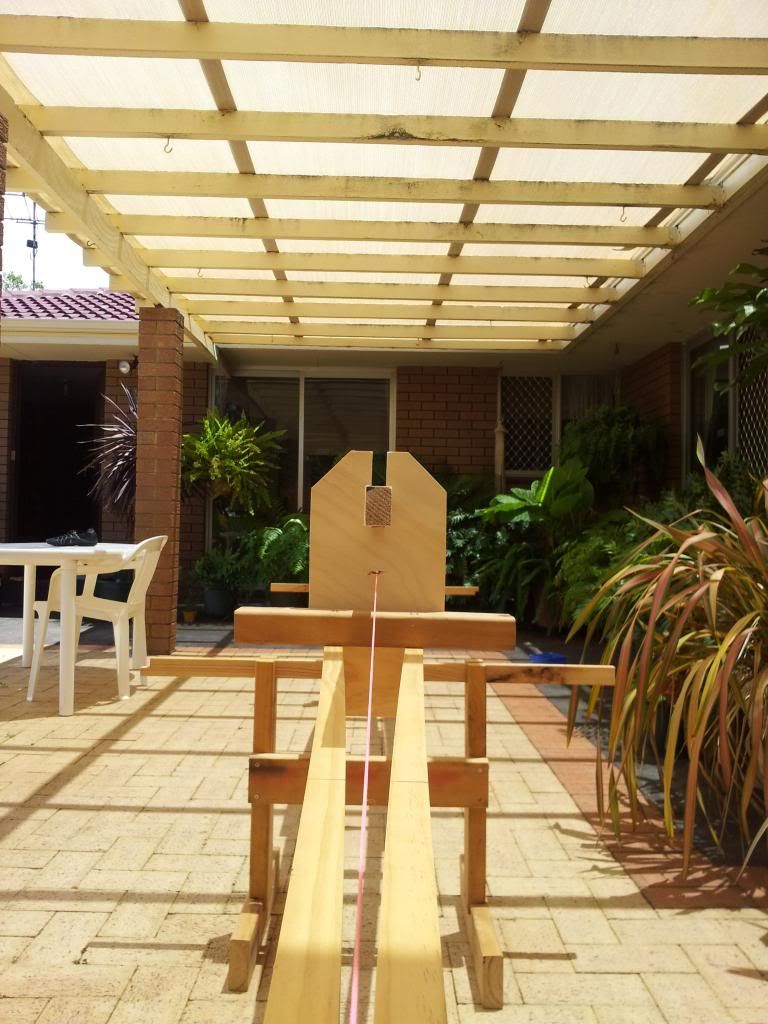 Cheers
Aaron