Sort of off topic but sort of not too. I have been searching for an Oscillating Spindle Sander for about a year now. Answered an ad for a bunch of machines and it just sounded to good. Price was fair if it was what he said it was.
I drove over this morning and found out the fellow was a pattern maker and had retired and was closing his shop. he had good taste in machines and took good care of them. Ended up having to pay full price, he would not budge but I was still tickled to get it after looking for so long.
So if you buy a kit from me can be assured it will run across this machine from now own.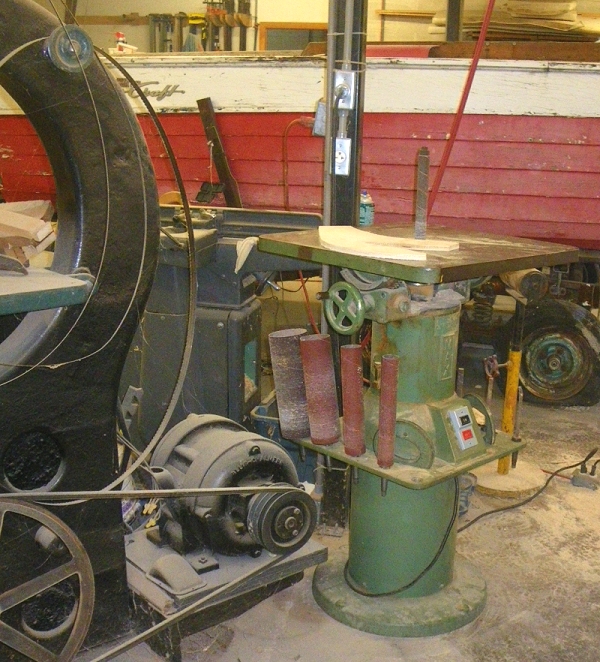 I need to rearrange a little and find it a good corner of the shop to live in.