I have got to name this boat. I am torn between Cotton Row, my initial idea and Cottonwood. What ever the name I started cutting the frames today. Actually I got them cut out, just need to do a little clean up work on them and sand the edges a little smoother for them to be complete.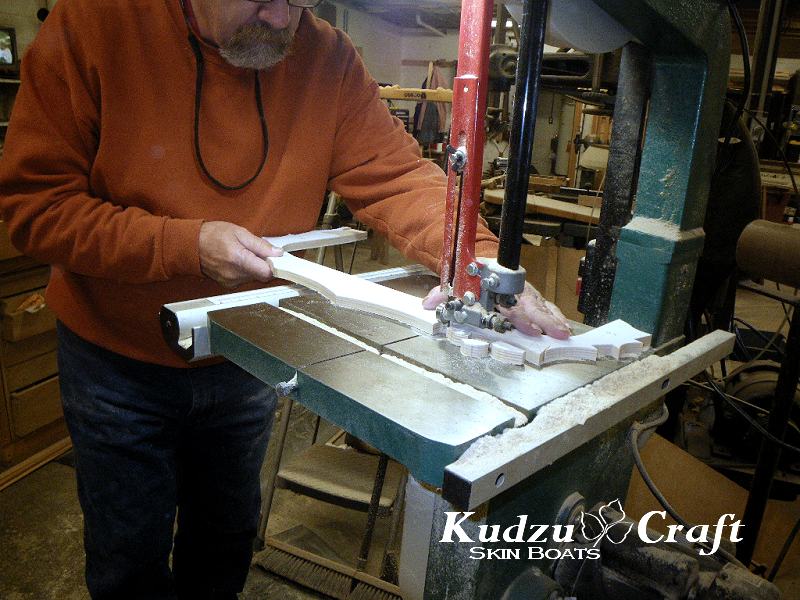 I rough cut them from the plywood with the jig saw and do the final cuts on the bandsaw. It's just the way I prefer. But one thing I hate about the bandsaw is those stupid ball bearing guides! I don't know why anyone thinks they are an improvement. They scream like a banshee and I just put new ones on it. It's so loud I have to wear ear protection or I think I would go mad!
Instead of buying new bearings I should have bought the parts to convert it over to cool blocks. It sure would have been money better spent.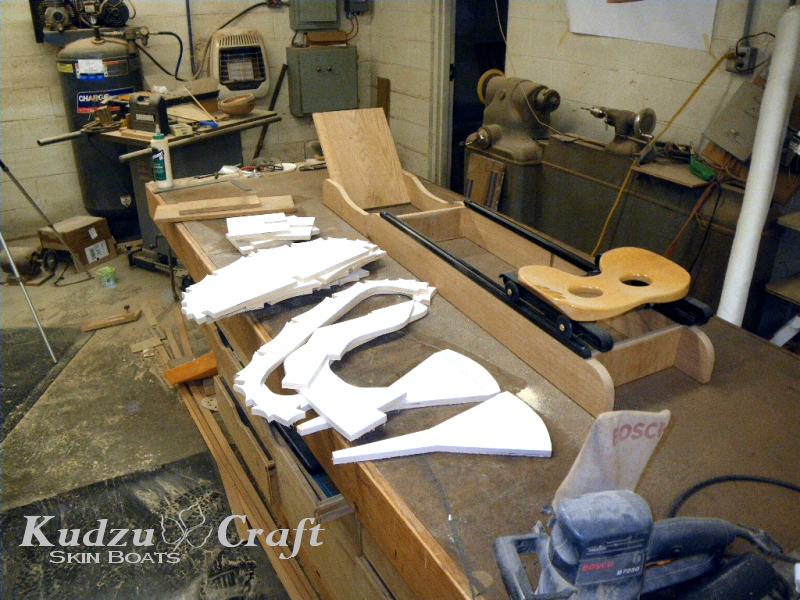 Here you can see my prototype sliding seat. I have the base built and dry fitted together. I want to get the frame built and put in the boat before I glued it anything. I want to make sure I like this and I see no reason I wont.
One thing I know I have to change is the looks of the footrest. That big slab may bet totally functional, but it sure is ugly. Not sure what I am going to do but it really needs something!