Before removing the old bulkheads, I marked their position in a number of places with a permanent marker. With the new stringers in place, I needed a continuous line, to help with installing the new bulkheads.
I used a laser to connect the dots, so to speak.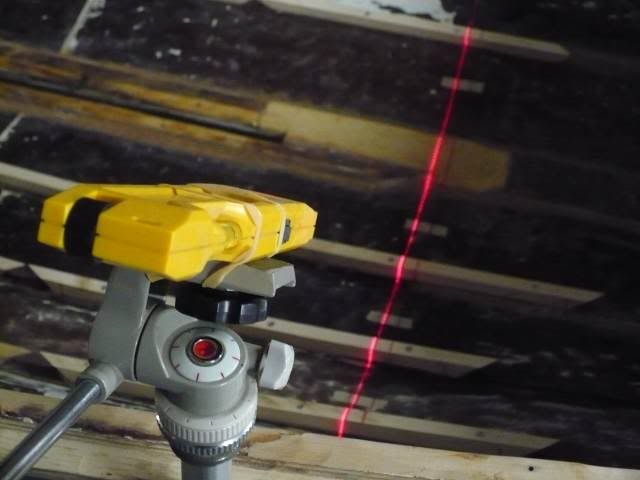 Here's a few of the new stringers installed. They're rather discontinuous, for several reasons. I want to be certain that any water is able to drain. It's also difficult to get the new stringers to bend in 2 axes, which would be necessary for them to exactly follow the edges of the planks. Also, I'm doing this one section at a time, as I don't want to remove all six bulkheads at once. So, it's short stringers with little joiner pieces (not installed yet) across the limber holes.