OK, thought I would post photos of the almost restored bandsaw. Every boat builder needs a good bandsaw. I have a Grizzly 14" and keep finding I need a bigger saw. I found a dirt cheap Delta on Craiglist minutes after it was posted. I contacted the owner and bought two machines from him. I cleaned up the bandsaw, tuned it up and made a few test cuts and put it back on Craiglist. Mentioned that I would like to trade for a big cast iron bandsaw, not expecting anyone to reply. Well next day I had an offer to swap for an American Woodworks 30" bandsaw... or should I say jigsaw puzzle? Anyway, he made me offer I couldn't refuse.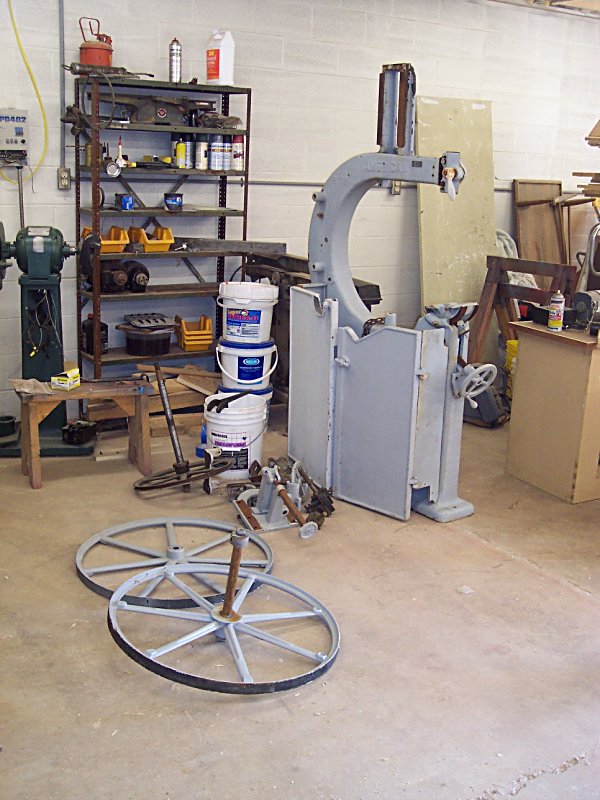 This one came home in boxes and parts. I had partially put it together here to try to see what was missing.
Few weeks latter I started cleaning and painting parts and pieces.
[img width=487 height=650]http://www.kudzupatch.com/woodshop/bandsaw/day2-paintedbase.jpg[/img]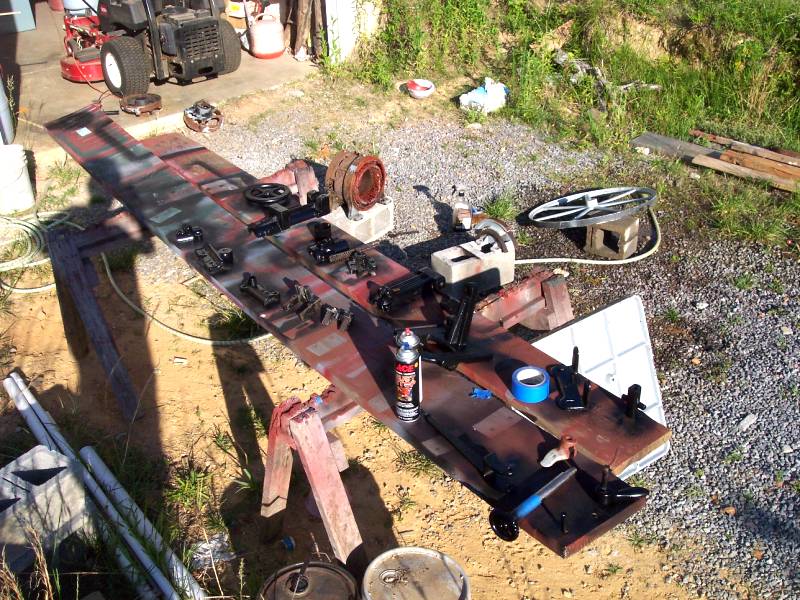 A few more weeks and it looked like this.
[img width=487 height=650]http://www.kudzupatch.com/woodshop/bandsaw/inplace1.jpg[/img]
Since this was taken I found a vintage (meaning HUGE) 3 phase 5 HP motor for it. I have it mounted and I have the belts installed, switch wired and it running. I got stalled at the point though. I need to buy and crown a set of tires. Find some replacement parts of the guides and purchase some blades.
The tables need to be shimmed to get them level and then it will be ready to go. Well I want to build a belt guard. My dogs are to comfortable around running machines and I don't want one to loose their tail, literally!!
Hoping to get motivaed and come up with some cash to finish this one up in the next couple of months. I want to start boat building and sure would like to have this one done to cut up all that plywood.